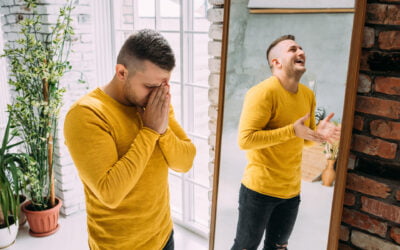 Tips for Managing Mood Swings At Molina Psychiatric Associates, we understand that living with bipolar disorder can be challenging, not only for the individuals diagnosed but also for their families and loved ones. Bipolar disorder is a complex mental health condition...
Steps For Virtual Appointment
Before your appointment, call the office and make your payment over the phone or request to have a card on file. If you want to put a card on file, we will e-mail you your receipt when we run your card.
You can access your provider telehealth service by placing the link below in your browser for your provider. To use this service, there is no software install required. It works best on Chrome and Firefox browser. However, the service will not work with Internet Explorer.
Once you log in, enter your name and check yourself in. You will then be queued to your provider waiting room to start your session.
Molina Psychiatric Associates, P.A.
ATTENTION ALL IPHONE USERS: YOU MUST USE YOUR SAFARI BROWSER TO ACCESS THE VIRTUAL TERMINAL
Dr. Molina:
https://doxy.me/molinapsych
Rebecca Birdsall
https://doxy.me/rebeccamolinapsych
Adjoa Asare
https://doxy.me/adjoamolinapsych
Board Certified in Psychiatry 
For over 25 years Dr. Molina has helped people to have the best mental health they can. 
With over two decades of experience in treating various mental health conditions, Dr. Molina puts the patient's quality of life first. Our board-certified psychiatrist changes lives through compassionate and attentive treatment and understands that there is no one-size-fits-all approach to mental health care.
For the past 25 years we've improved countless lives by reviving, restoring and rebuilding the essential factors for mental health and general quality of life, lasting for years to come. Our compassionate, therapeutic healing process is reflected in our patient success rate. Thousands of unique individuals of all ages and backgrounds experiencing mental health conditions have reclaimed their lives with Molina Psychiatry.
We have more than 30 years of psychiatric patient experience.
With the right questions and conscious listening, we make the right diagnosis to start you on your journey to health. Our mental health experts customize your treatment plan to best suit you, your lifestyle and unique capabilities. Our experienced medical health professionals analyze your exclusive strengths and apply a careful combination of psychiatric therapy, medical treatments and mental stimulation to magnify your healing. With proper treatment and mindful therapy, we can help achieve the best you that you can be.
Attention Deficit Disorder
Molina Psychiatric Associates is based in Southlake. However we treat patients all over the Dallas and Fort Worth area including Grapevine, Colleyville, Roanoke, Keller, Bedford, Hurst, Euless, Irving, Arlington, Argyle, Coppell, and other surrounding areas.
Allow us to put ourselves in your shoes; let us compassionately evaluate your mental health so we can flex our expertise to get you on your voyage to the best version of you possible—and your best life possible. Call or come visit our office to learn more about what we can do for you, your health, and your life. Let's get to know you a little better.
I was nervous about the entire process, but Molina made me feel extremely comfortable. Coming to Molina Psychiatry has been one of my best decisions.
– Chandler

Submit Completed Forms Here
Address
Molina Psychiatric Associates, P.A.
2485 E. Southlake Blvd.,
Suite 100,
Southlake, Texas 76092
Office Hours
Monday-Thursday: 7am - 4pm
Fridays: Closed
Email
scheduling@molinapsychiatricassociates.com